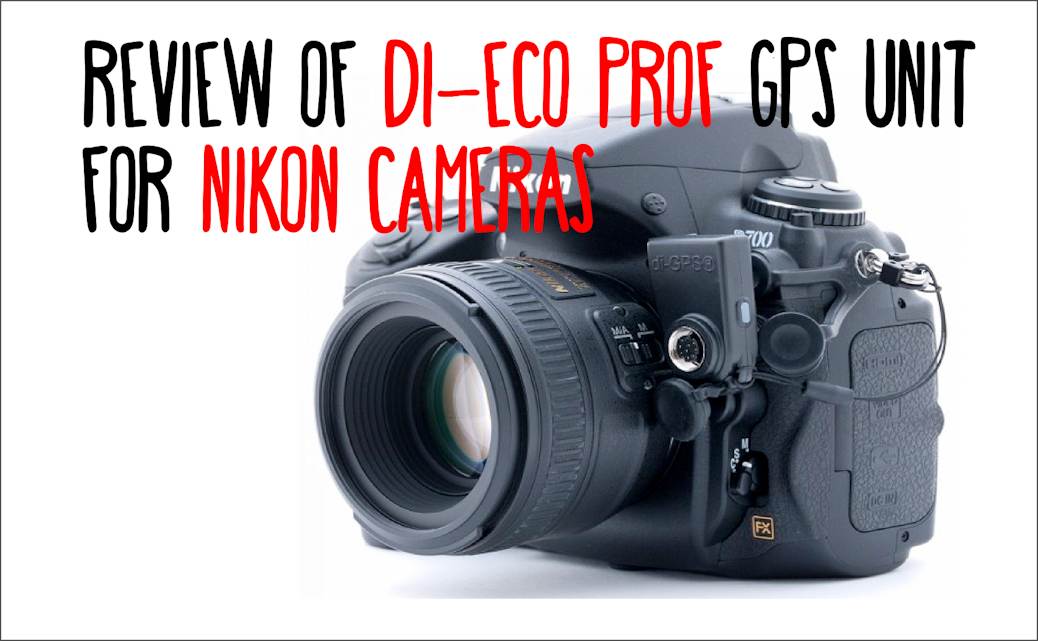 Dawn Technology di-GPS Eco ProF unit for Nikon SLR cameras
Dawn Technology di-GPS Eco ProF unit for Nikon SLR cameras
In a previous article, I discussed the utility of having latitude and longitude locational metadata (also referred to as 'geodata') embedded in photographs.
For me, understanding the spatial relationships in my textual and photographic data was an important part of both my Master's degree research on cultural tourism and economic development. It was also critical in my PhD research on the resurgence of civil society religious organizations in north China. Being able to ascertain exactly where a photo or video was taken is useful for analyzing the interconnection of cultural phenomena with space and distance. Additionally, being able to see the location of a photograph on a regional map can help jog our memories to recall events and experiences. This process of reflection and analysis is crucial for ethnographic work and photographs with geodata can significantly contribute to this process.
If your camera has a built-in GPS, then you do not need to read this post about adding geotags to photos. However, most professional grade cameras as of 2014, for whatever reason, still do not have built-in GPS modules. In 2012 I purchased the acclaimed Nikon D800 for my research work. In order to add geodata to my photos I relied on a Garmin Etrex Vista Hcx to log my location as I took photos and later synced the geotrack from the Garmin with the timestamp on photos using software.
Ambrosi's Fieldwork Principle: "Less, Smaller, Lighter, Simpler"
This solution (discussed in another article) works well, but did not conform particularly well to my fieldwork mantra of "Less, Smaller, Lighter, Simpler". Having two pieces of separate equipment made for a more complex workflow– I had to ensure the GPS unit was on, had sufficient battery power, and was time-synced with the camera. After years of experience undertaking fieldwork by myself, I soon learned to minimize all opportunity for equipment failure. The best solution to ensure reliable GPS geotagging of photos was to have a cable-free GPS unit attached to the camera at all times.
My search for such a GPS unit for my Nikon D800 led first to several inexpensive, but rather questionable devices manufactured by small companies in mainland China. I have briefly discussed these options in a previous post.
Further searching led me to the di-GPS devices manufactured by Dawn Technology based in Hong Kong. The company has been manufacturing GPS devices since at least 2005.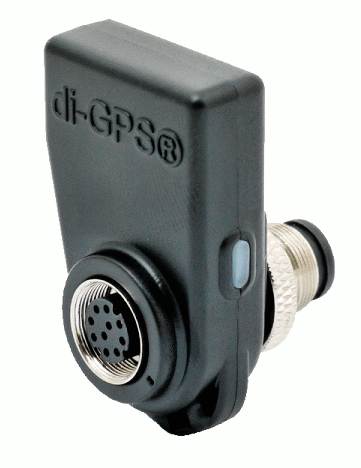 Priced only slightly higher than the questionable no-name devices, the Dawn series of di-GPS modules appeared to be more compact and of professional quality. Although online reviews were hard to find, it appeared that photographers who bought the di-GPS units were very satisfied. After ordering a di-Eco ProF unit for my Nikon D800, I was impressed by the unit's compact size, weatherproof design and performance. The unit is made of high quality plastic which feels robust and inspires confidence that it can endure difficult fieldwork conditions. It can be attached via the 10 pin port on the Nikon D4, D4S, D3, D3S, D3X, D810, D800, D800E, D700, D300, D300S, D2XS, D2X, D2HS, D200 & Fujifilm S5 Pro. Another unit, the di-GPS Pro L, supports Canon cameras including Canon EOS 40D, EOS 50D, EOS7D, EOS5D Mark II, EOS-1D Mark III, EOS-1Ds Mark III & EOS-1D MArk IV.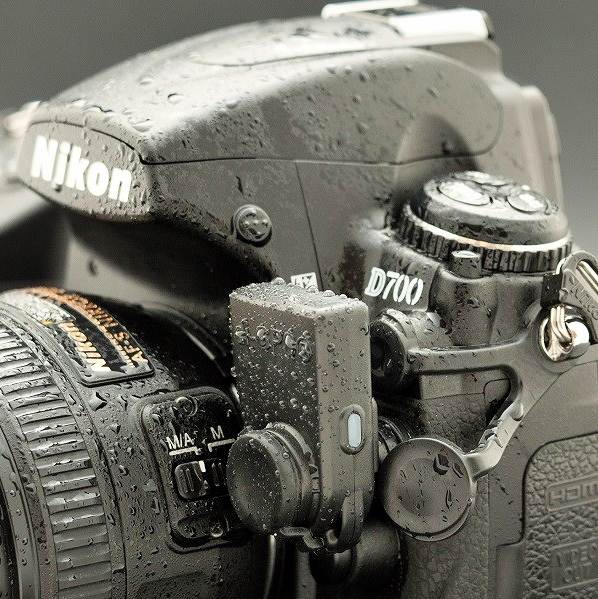 Why did I chose this unit? It is small, weatherproof, requires no batteries, draws very little power, and can remain attached to my camera at all times– even in my camera bag. The di-Eco ProF includes a pass-through port for a 10 pin remote shutter release. With this feature, a shutter release can be used for long exposes or HDR photographs at the same time as the di-Eco ProF geotags photos. When this port is not used, it is covered with a rubber cap.
Mounting the unit on my Nikon D800 is somewhat finicky and sometimes requires several attempts before I can get the locking thread to engage with the threads on the D800's 10 pin port. Once mounted, the di-Eco ProF is quite firmly attached. It has not interfered with switching lenses, but does slightly block the flash compensation button.
The performance of the di-Eco ProF matches its excellent build quality. For the most part, on a cold start (the time needed to lock onto satellites immediately after installing the unit on the camera), the unit can acquire a satellite GPS signal within 40 seconds, closely matching the company's specification claim. However, under certain circumstances (remote locations, forest cover), it has taken significantly longer but always manages to find a signal. Once the di-Eco ProF has acquired a location, the next time the camera is powered on, the unit can reacquire a signal within 2-5 seconds. Impressive.
If you take photos indoors or in some other location where the di-Eco ProF cannot lock onto a satellite signal, the di-Eco ProF will add geodata to photos based on the last known position. This is a very useful feature for social science research. During my field investigations in rural China, I was in and out of buildings dozens of times each day taking photos inside homes, in the open courtyard of homes, inside temples in agricultural fields. When the event that I was photographing moved from the outdoor courtyard to the interior of a house, the di-Eco ProF assigned the last available GPS position to the photos taken indoors. This is simply the best solution given the limitations of GPS technology– GPS devices require clear access to the sky. Using the last known GPS position is only problematic under certain conditions such as when I took photos at the Summer Palace in Beijing and then took the subway to a new location many kilometres away. Photos taken underground were stamped with the geolocation of the Summer Palace– obviously incorrect. Emerging from the subway, the di-Eco ProF invariably determined my new location in less than a minute.
After shooting tens of thousands of photo with the di-Eco ProF, the unit has performed without fail during fieldwork under less than optimum conditions. With its outstanding weatherproofed construction, it has worked in rain in Vancouver, endured thick duststorms in rural Hebei villages, and functioned perfectly during the -30 degree Celsius Canadian winters. In a perfect world, the di-Eco ProF would be smaller yet, but currently it is by far the smallest and best GPS unit available for adding geographical metadata to photos.
Note: I have also posted a version of this review at the Nikonites forum where the review was read many hundreds of times.