Last Font of 20 Line Gothic Bold Medium Extended.
This is to explain the origin of the 20 line Gothic Bold Medium Extended type that I have to part with. This is the last font of wood type that I have.
I obtained this type from a Regina shop that closed and went out of business some 30 years ago now. This shop was owned by the Hayward Brothers and operated here for a good many years. It was a small two man shop and was relatively well equipped. They had a three magazine Linotype. It was a Model 8 that they bought brand new. They also had several presses and some other type casting equipment. All told this was a very nice shop.
One of the nicest things they had was a goodly assortment of wood type for the many posters that they printed. They purchased all of their wood type brand new and had sizes from 10 line to the largest of 30 line condensed, and this font of 20 line is the last of that collection.
The font is Caps, figs., and points only. For the non printer, points means periods and commas and such.
Also this font was used used very little and is in really good (used) condition. and there is 101 characters in this font.
Just a word or two more. Wood type was widely used by printers all over the world and came in sizes from 4 line and up. Most wood type manufacturers listed sizes as large as 100 line type. I have never seen type this big, but I did own fonts up to 60 line figures only and a complete font of 50 line type.
I seem to remember that one wood type manufacturing company said that they would and could make type up to 4 feet high and that they would make such letters to order.
And still more here; the wood type companies would sell individual letters in most if not all of the larger sizes. If a printer was called upon to print a dance poster calling for 40 line letters for the word "DANCE" well then they would sell just these five letters to the printer.
I cannot now remember what any of this wood type cost brand new. We only bought new wood type a few times in our entire business career and that was way back before I started my apprenticeship and that is a very long time ago now.
To the best of my knowledge there is only two or three manufacturers of wood type now and I do not know if any of them is making the larger letters. And I do not know what the costs are, but you can be assured that these letters will not be cheap.
My arthritis now says that I have to stop typing.
Phil Ambrosi, January 20, 2015

FOR SALE: Antique Letterpress Wood Type
Offered for sale is a complete set of 20 line Gothic Bold Medium Extended type used in letterpress printing. There are 101 characters (pieces) in this font that consists of:
capital letters
figures
periods and commas
HISTORY:
This wood type is made of hard rock maple and was probably manufactured sometime in the 1920s.
This font is the last font from the collection of Ambrosi Printers. Ambrosi Printers, established 1929, closed its doors in December 2014 after participating for 85 years in the business community of Regina and area. This marks rather incredible success for a small family owned business that served the Regina community for so many decades.
See the photos below.
SIZE:
101 characters (pieces)
20 lines in height. (6 lines in one inch)
About 3″ 1/4 or 8.3 cm high.
PRICE: $500
This is our last font and represents the end of an era. Other sellers offer individual letters for $10-$20 per letter, and want several hundred dollars for a broken up, random collection of letters from different fonts. Such random assemblages of items are nearly worthless to a printer or avid collector.
Here, we are offering a complete, excellent font that can be used for printing, or for the avid collector or artist. The price reflects the quality and historical value of this rare item.
CONDITION:
Over 80 years old, this set of type is in outstanding condition. The inking on the type reveals that it was used, but the clean, undamaged edges reveal it saw only light use before being retired from industrial use sometime in the 1970s.
Last Font of Wood Type
My last font of wood type. I had a huge collection, but its all sold now. Since this is my last font, and since I'm rather fond of it, I'm looking for a very good price. Bids start at $500. Make me happy and bid higher than the next guy. This font, in outstanding condition, is at least 60 years old. Miss this chance and you'll never find one like it again.  See my more detailed explanation about this font below the photos.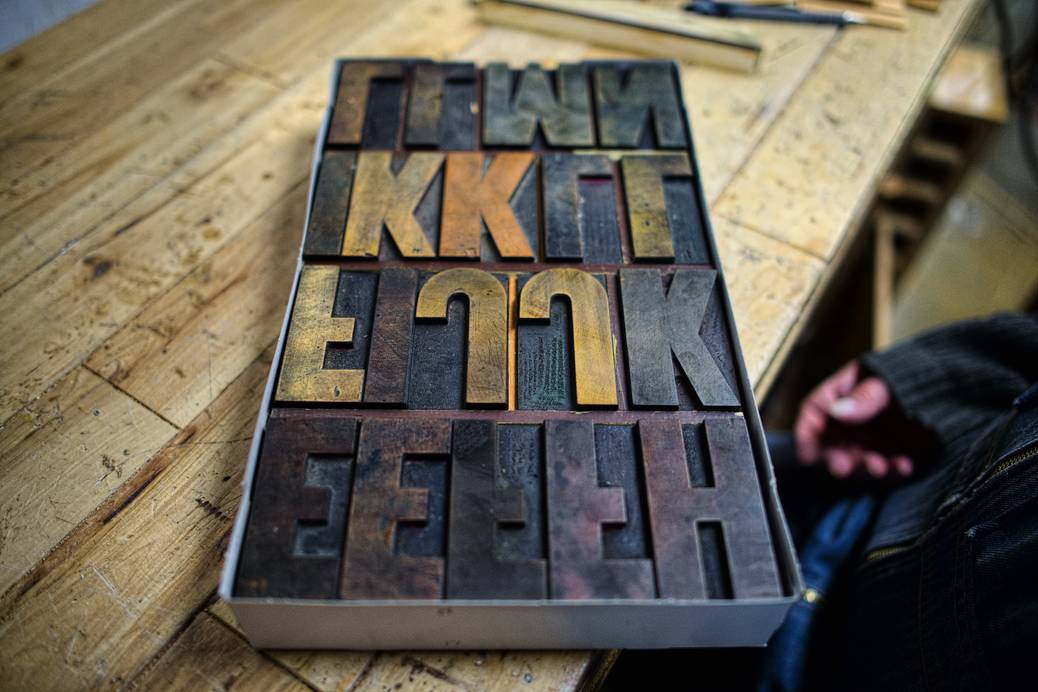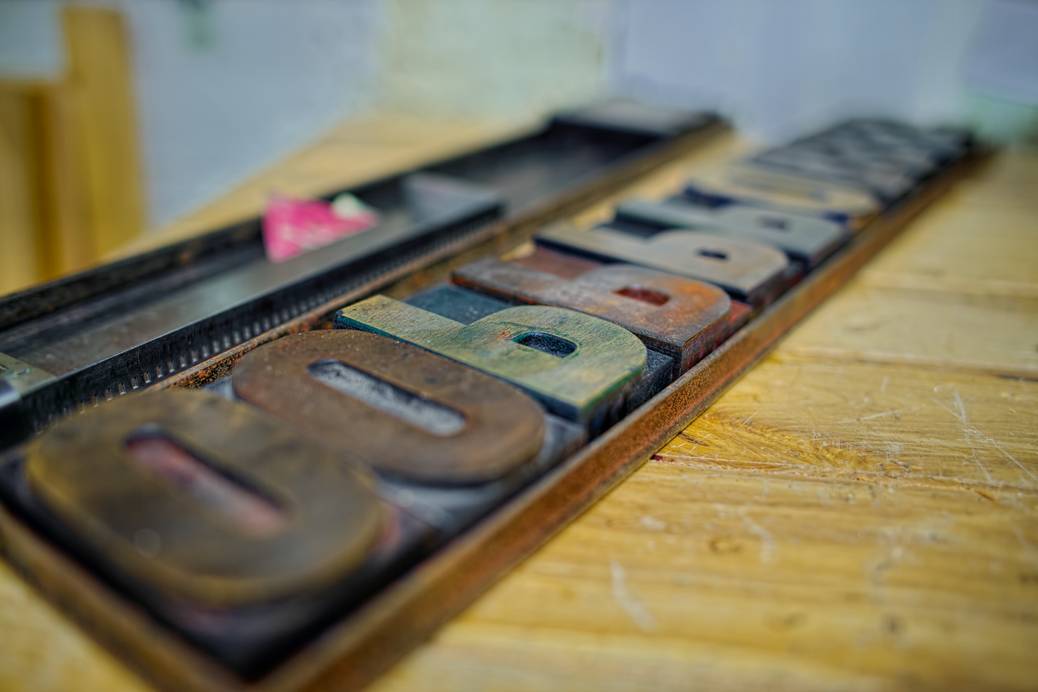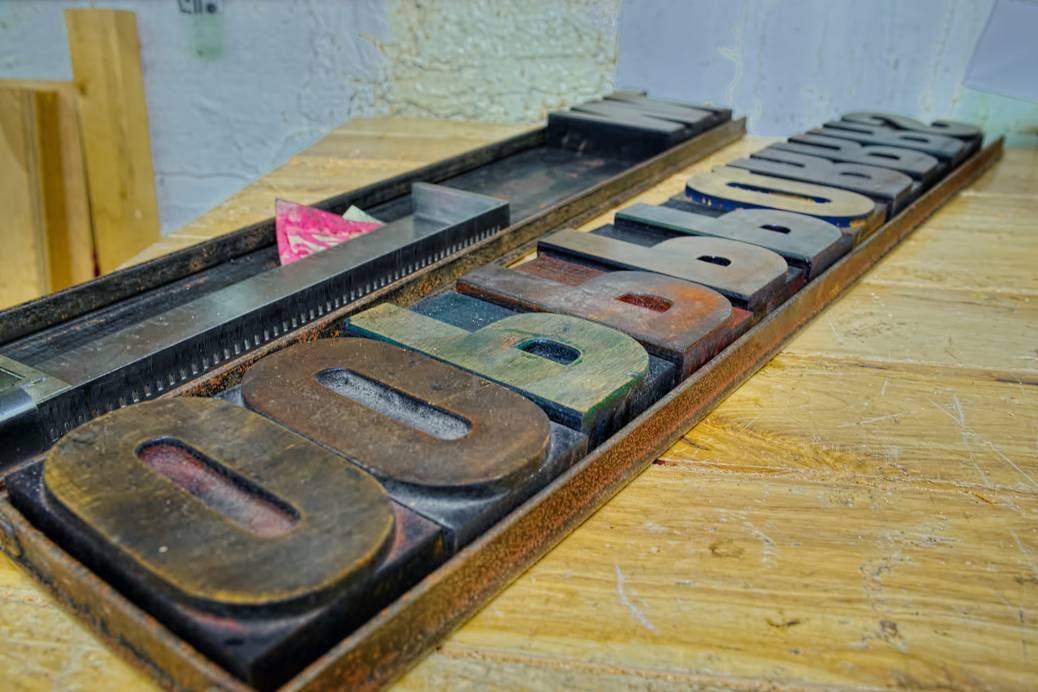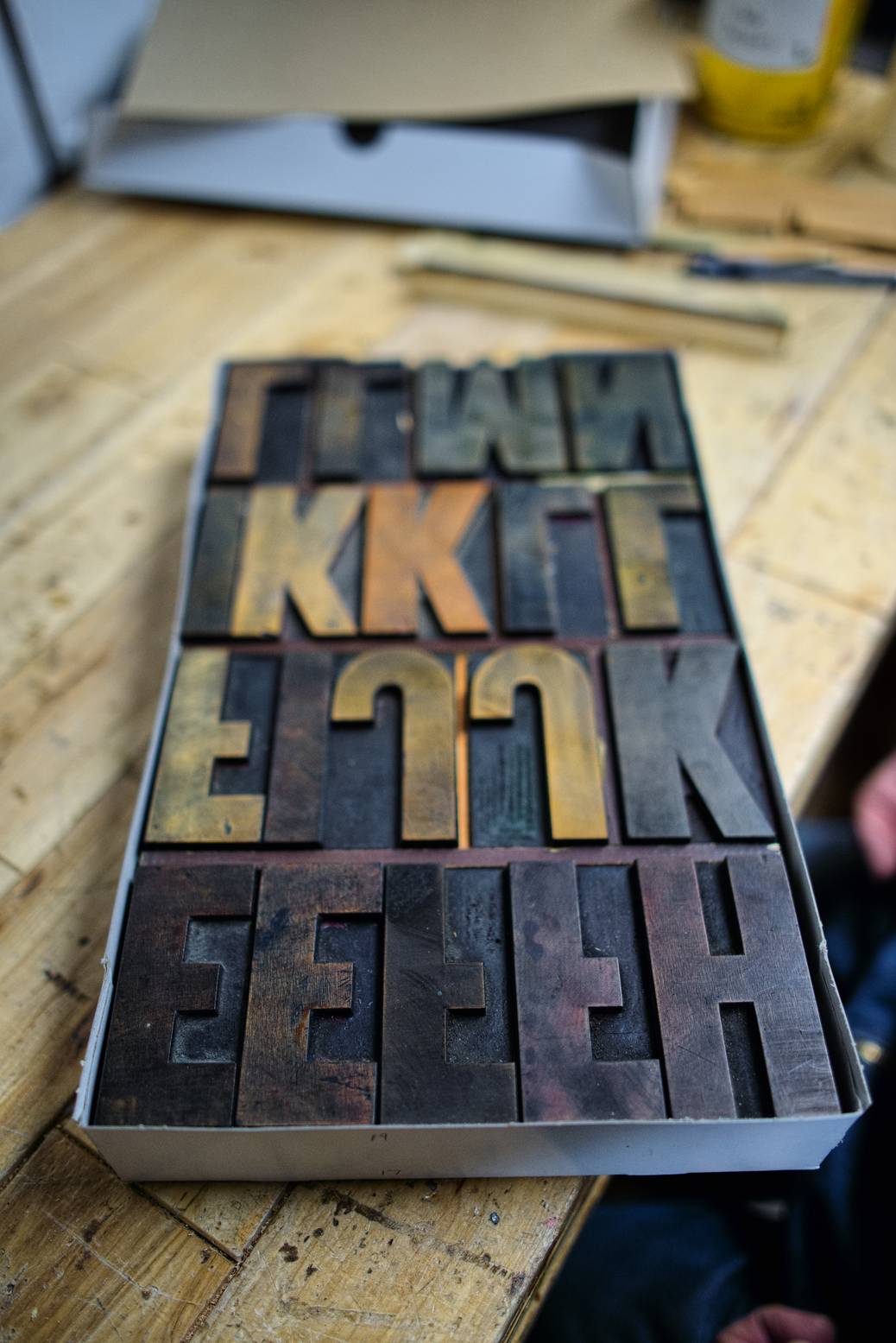 ---
Last Font of Wood Type
Updated on 2015-06-22T23:49:20-06:00, by Ramb.