Raymond Ambrosi, currently a PhD student at Peking University, Beijing, China. His research examines the socio-cultural and economic functions of meihuaquan martial arts groups and their role as nascent civil society organizations in rural Hebei province.
In 2003, Ambrosi undertook studies at the Japanese Language Institute, Kansai and became fascinated with the relationship between Japanese festivals and martial arts, including the bo-no-te groups of Aichi-ken. Ambrosi spent the next 6 months in north China where he worked to complete a video-photography for an ethnographic film about meihuaquan. Ambrosi's interest in meihuaquan and other folk martial arts of north China began when he was a language student in China in the 1990s. Studying under the tutelage of Meihuazhuang master Yan Zijie, Raymond began to take interest in the sociocultural and historical context of this martial art. In 1998, he undertook his CIDA (Canadian International Development Agency)-supported Master's degree dissertation which examined how performances by meihuaquan martial arts organizations are being developed for alternative tourism and economic development in an underdeveloped region of Hebei province, China.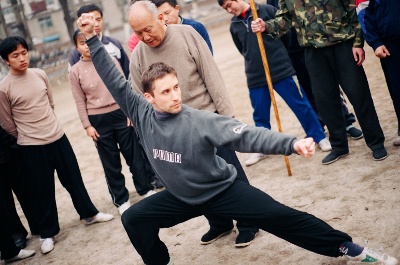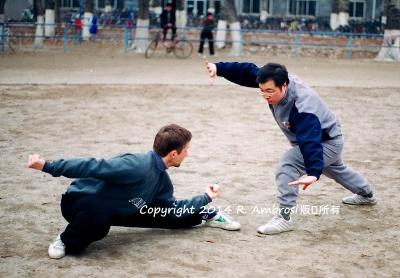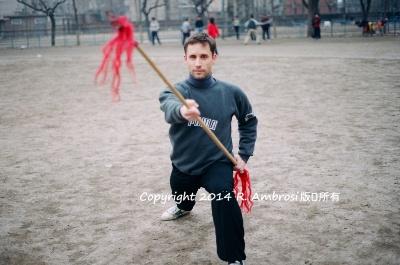 He is interested in alternative health and exercise methodologies and studies the Japanese martial arts of Kendo and Iaido. In recent years, Ambrosi has worked as a social science researcher on a variety of projects dealing with social change and culture in his home province of Saskatchewan, Canada. Ambrosi serves as an advisor and instructor to the Canadian Meihuazhuang Association.